Penghematan energi dan biaya di industri dapat menyebabkan berkurangnya biaya operasional, Business Sustainablity dan meningkatkan kesejaterahan karyawan, serta meningkatnya nilai lingkungan. Project energy saving membutuhkan konversi penghematan energi menjadi penghematan biaya, serta dasar menilai kelayakan keuangan terhadap upaya penghematan energi. Investasi juga dibutuhkan untuk peningkatan efesiensi dan peningkatan produktifitas. Dimana dapat menganalisa faktor ekonomi untuk mengetahui investasi Project mana yang paling menguntungkan dengan dana yang tersedia, Memastikan manfaat atau keuntungan yang optimal dari suatu investasi.
Pelatihan ini menggunakan teknik pembelajaran yang dipercepat untuk memberi Anda pemahaman mendalam tentang bagaimana dasar-dasar dalam analisa ekonomi dalam project penghematan energi didalam industri. Pelatihan ini cocok untuk siapa saja yang terlibat dalam mengelola fasilitas energi di manufaktur atau mengembangkan program manajemen energi untuk organisasi. Anda akan membutuhkan keterampilan analisa ekonomi teknik, kemampuan untuk leadership dan perhitungan penghematan untuk memastikan manfaat maksimal dari teknik dan strategi pengurangan biaya energi.
Profil Instruktur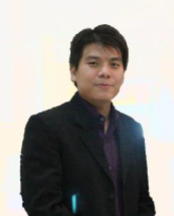 Jacky Chin, S.T., M.T,, CEM, Ph.D
Praktisi Profesional Industri, Senior Engineering Manager PT. Argo Manunggal Triasta, Dosen Teknik Industri Universitas Mercubuana
Deskripsi Pemateri:
Pendidikan
Ph.D, Doctoral Degree - National Taiwan University of Science and Technology (NTUST)
Majoring in Industrial Engineering Management GPA 3.95
Post Diploma BMC College Singapore – MEP Design
Magister Degree Industrial Engineering – Mercu Buana University
Bachelor Degree Mechanical Engineering - Catholic University of Atma Jaya
Trainings & Professional Certificate:
• Certified Energy Manager (Association of Energy Engineers-USA)
• Fire Safety Manager (BNSP)
• ISCEA Certified Supply Chain Analysis
• Prasetya Mulya Univ, Middle Management Program (Mini MBA)
• Training SGS for internal Auditor (ISO 9001:2008, ISO14001:
2004; OHSAS 18001, ISO 17025 Calibration)
• Training (ISO 9001:2015, ISO14001: 2015; ISO 45001)
• Total Productive Maintenance system JIPMS
• Energy Management system, Building Maintenance and Environmental Proper
• LEAN MANUFACTURING & KAIZEN ( CONTINUOUS IMPROVEMENT) & 5S
• FAT in Italy for Autoclave machine
• FAT in Shanghai China for Mixing tank machine
• FAT in Italy for Pure Steam Generator machine
• ERP ORACLE system
• Quality Risk Assessment
• AutoCad for MEP and Autodesk Revit for Building
• Good Manufacturing Practices (GMP)
Achievements
achieving reduce energy consumption 11% to 2019 in energy saving program, online energy monitoring system, chiller and HVAC efficiency., annual saving in 2019 2 Billion Rupiah, in 2020 2.5 billion Rupiah.
achieving BPLHD awards for baku mutu air limbah 2019
Succeeded achieving ISO 9001: 2015, ISO14001: 2015; ISO 45001 licensed by TUV NORD in 2018.
Gold and silver medals for Conim and Conin (QCC & SS) 2016-now
Fasilitas: Webinar Only
Program ini tidak menyediakan Sertifikat Kehadiran bagi peserta Free Webinar
Modul dan Ujian hanya diberikan bagi peserta kursus.
Program ini menyediakan Sertifikat Kursus bagi peserta yang lulus ujian saja
Fasilitas:
1) Recorded Webinar
2) Modul Pelatihan
3) Group Discussion
4) Ujian Online/Remedial
5) Sertifikat Kursus dari ASDAMKINDO bagi yang lulus Ujian (Sertifikat Kursus mencantumkan nama, tempat/tanggal lahir, skor hasil ujian dan QR Code).
1) Melakukan pembayaran biaya kursus
a) Perorangan
Umum : Rp.150.000,- per orang
Mahasiwa/Fresh graduate*: Rp. 75.000,- per orang
*) Mahasiswa: wajib melampirkan screenshot Bukti Status Mahasiswa (KTM) atau Bukti tanda mahasiswa lainnya (jika KTM tidak ada)
Fresh graduate wajib lampirkan screenshot tanggal ijazah atau Surat Keteragan Lulus maksimal kelulusan 2 tahun
b) Kelompok**
Umum: Rp. 100.000,- per orang
Mahasiswa: Rp. 50.000,- per orang
**Kelompok minimal 10 orang dari Instansi/Perguruan Tinggi yang sama.
Cara pembayaran kelompok: Kumpulkan biaya kursus ke satu orang koordinator. Koordinator melakukan transfer gabungan pembayaran ke rekening di bawah ini. Bukti transfer gabungan tersebut diupload oleh masing-masing peserta. Koordinator kemudian menginformasikan daftar nama anggota ke Admin.

2) Upload bukti transfer melalui form pendaftaran ini
3) Bergabung dalam Group Tutorial Kursus (link WAG akan dikirim ke email peserta)
4) Mengikuti Ujian Online (Ujian Pilihan ganda, Open-book, Passing grade 70%)
5) Sertifikat Kursus dapat langsung didownload setelah lulus ujian.
Narahubung:
Wanda wa.me/+6289617913209
Ayu wa.me/+628310049469
Pembayaran dapat dilakukan melalui:
Rekening Mandiri 1310016437180 a/n Rahayu Satriani Lestari